As a marketer, we wear many hats, and our job encompasses many different aspects. We work to continually better our relationship and better understand our customers.
To do so we need access to accurate, useable data that traditional data capture methods just can't offer. Sourcing the most accurate events lead capture app isn't the hard part, you're already in the right place. The tricky part is persuading your event sales team to effectively use it and understand why they should incorporate it into their already established sales process.
One chance to make a first impression
Your sales staff need to be equipped with tools that help them do what they do best and that is, gathering leads, building a rapport and closing sales. Live events offer such a unique opportunity to sell your product or solution in person, so your sales team need to have everything at their disposal to do the best job they can.
With a lead capture app, your sales team is free to engage, respond and entice prospects with meaningful interactions rather than noting down email addresses and hard to spell names. Their attention can be rightly directed to where it should be - the customer.
The impact of COVID on marketing and sales activity made it abundantly clear that the quality of in-person over digital interactions is unparalleled, and any opportunity to collect real-life and new data should be made the most of.
Streamline the sales process
The simplest way to encourage your sales team to adopt your lead capture solution is to explain that it means a lot less work for them in the long term. Using a structured lead capture form, tailored to your specific needs, means that you can give your sales staff a rigid format to stick to – knowing that every piece of data collected is a piece of data that can be used.
With our lead capture app, you can also offer kiosk versions meaning prospects can input data themselves if they would prefer – freeing up sales staff to engage with the prospects that want that extra bit of attention.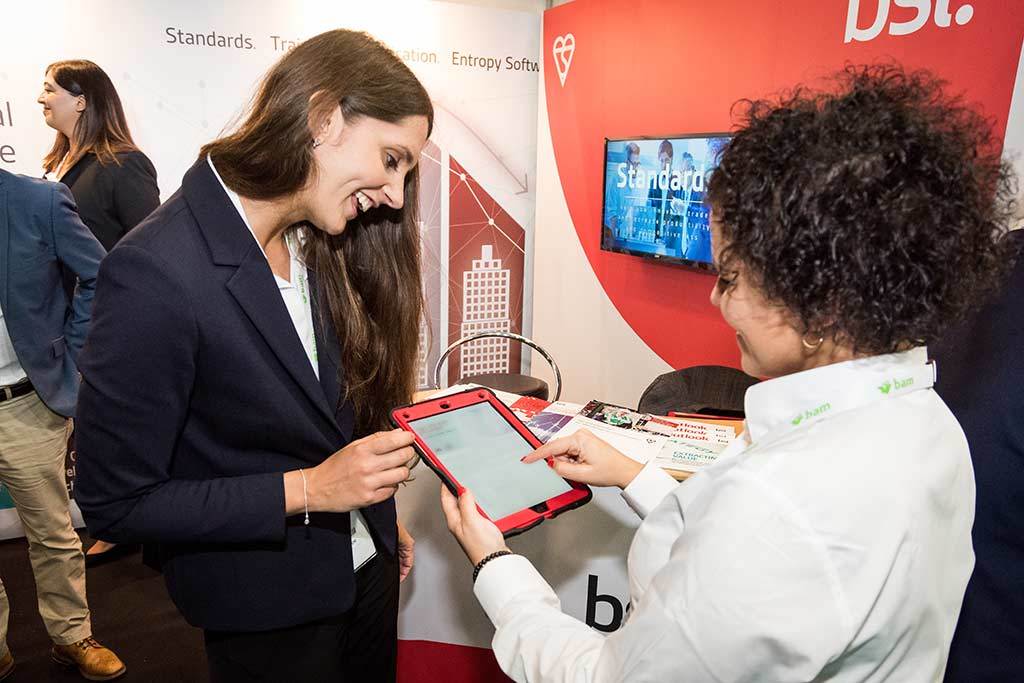 Increase the success rate of conversions
It's all well and good engaging with prospects and noting down contact information, but with a lead capture app your marketing teams have instant access to actionable data.
"Following up with web leads within 5 minutes makes you 9 times more likely to engage with them, 35-50% of sales go to the vendor that responds first."
This can be used to send personalised follow-up emails that go above just referencing names, you can directly address issues they expressed with solutions from your business – showing you understand their challenges and can offer a solution to their specific needs.
With access to real-time data, both your marketing and sales teams can nurture leads with personalised and responsive follow-up collateral. It is time to stop the "them and us" mentality between Sales and Marketing teams and these kinds of access to all apps can help unify the two teams with reliable information that can be geared towards securing the sale, driving renewals and increasing upsells/cross-sells: Sales and marketing gold!
A last few selling points to encourage you to adopt Gather's lead capture app:
Capture data with or without an internet connection
Capture data in up to 17 individual languages
Snap a business card with our Optical Character Recognition (OCR) reader – with over 99% accuracy
Less than 60 seconds to scan, amend and import any lead into your CRM
Integrates immediately with most CRM or MAP systems
GDPR and ISO compliant
Compatible with Apple and Android (no extra hardware to carry around).
Click here if you'd like to get in touch about a free trial for our data capture app and start this event season right.
Take the first step towards valuable data
With our Data Capture app and Data services team on offer we provide all the tools necessary to unlock the value in your customer data
Stay up to date with Gather