Data capture is an essential practise for any business whether it be at a live event, seminar, or meeting. With a business card scanner incorporated into data capture it can help save vital seconds and streamline your customer journey.
Often business card scanning services will give you an SLA for when you can expect to receive your data, but what does this actually mean? And are there more beneficial alternatives out there? Well, that's exactly what we tackle in this week's blog.
What is an SLA?
A service level agreement (SLA) is usually a set of parameters laid out between companies and external suppliers. It helps define the level of service expected by a customer from a supplier, with clear distinctions, remedies and penalties, if any, should the agreed-upon service levels not be achieved.
An SLA typically includes:
Service description – what the provider does
When the service will be available
A timeline of when services will be delivered
A reporting procedure
Penalties for failure to meet obligations
Who needs an SLA?
Businesses are able to outsource a huge range of services today; an SLA is usually put in place when a person is at the other end carrying out that activity. As soon as a business function is delegated to an external service provider, an SLA is used to keep the relationship mutually beneficial.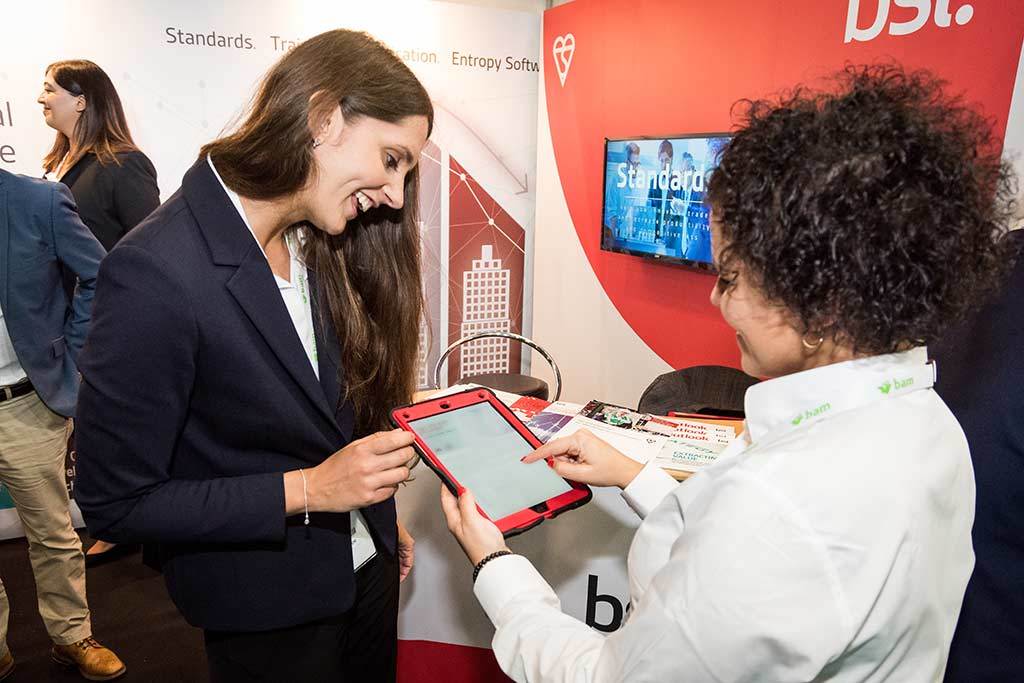 All the information about a contracted service and the agreed-upon expected level is collated together through an SLA. IT vendors interact with SLA's on a common basis, relying on any external service such as; cloud computing, accounting, business card scanning transcription.
Data capture with SLA? No way
As previously mentioned, an SLA is usually in place when a person is at the other end carrying out your service. Usually used to define a clear timeframe of when to expect a finished result that can range from hours to days.
However, when a service is carried out through machine automation and therefore is processed in a matter of seconds an SLA isn't required.
A business card scanner is a perfect example of this. Companies who offer a business card scanner and incorporate an SLA for when your data will be received indicates their business card scanner is actually just a picture that gets transcribed by a person.
If a business card scanner is advertised with optical character recognition (OCR) technology, then you should not have an SLA for when your data will arrive. The fact that your business card is scanned through software that automatically turns analogue text into digital in seconds means an SLA is absolute.
Note: If an onboarding process for a business card scanner advertised with OCR technology involves an SLA for when you receive your data, it is likely being remotely transcribed by a person.
Why an OCR business card scanner beats manual data entry
With an OCR powered business card scanner you benefit from the minimised interaction with people involved in your data capture processes. Human error accounts for most inaccuracies when it comes to customer databases.
Removing this added step of human transcription means you can relax, knowing a machine is using a calculated algorithm to determine what characters should go where with minimal error.
With an OCR business card scanner, you can also rely on using it across multiple teams globally with multi-lingual solutions.
For example, Gather's own business card scanner comes out the box with 17 languages. If this service was outsourced through a provider requiring an SLA, you'd need to be sure there is a person that can transcribe in every language you need available to you.
The number one reason you should be wanting to source automated services over manual data entry is compliance. The more hands and borders your data touch the higher the risk of mishandling your data.
Keeping your data within protected systems that operate with GDPR in mind means one less thing for you to worry about. Your sales staff can focus on the prospect knowing what they're capturing is within GDPR regulations.
Keep it automated, keep it simple
Once you start to refine the details you can see how automated solutions surpass human-oriented ones. This reliance upon a third-party individual is something that most businesses shouldn't be gambling their reputation with, especially when it comes to the accuracy of their data.
In an age where machines are more accurate than humans at simple tasks like transcribing, you should automate any processes that can be.
What automating your data capture process can do for the level of customer experience you offer is huge. Along with gifting your sales staff the invaluable resource of time, and using it to build meaningful relationships and positive connotations within your prospect's mind.
If you'd like to read more on how an OCR powered business card scanner can help drive ROI up take a look at how to 'Save time and grow sales by scanning business card to CRM'.
Take the first step towards valuable data
With our Data Capture app and Data services team on offer we provide all the tools necessary to unlock the value in your customer data
Stay up to date with Gather