You have carefully crafted a marketing plan for the year, using an omni channel approach to capitalise on available routes to market and maximise your return on investment. Often the challenge facing marketers is how to attribute marketing activities to success – usually in the form of new leads, conversions, and sales. Our aim here is not to discuss attribution models, if like me you are bombarded daily by advertising about attribution, then you are probably fed up with hearing about it. But one part of the marketing mix, whilst often one of the most expensive channels, is surprisingly one which marketers fail to measure properly: Live events.
Focussing on live experiences
After two years of Covid-19 restrictions, there is a resurgence in live, physical events. This is a hallelujah moment for the events industry and many companies are chomping at the bit to get back to face-to-face interactions. So the marketing function has had to re-focus and switch back to exhibitions, conferences, corporate hospitality, and the like. In and amongst all the practical and logistical elements that live events throw at us – it is vital not to forget how important it is to measure how effective these events are.
I have worked at many places where we used to go to events simply because "we always have," granted, there is always the element of keeping up with the Jones's i.e., your competitors, but it is easy to lose sight of why we attend events in the first place.
So, what are you trying to achieve by attending an event, is it?:
Brand exposure
Networking
Lead generation
Direct sales
Whichever it is, events always have their purpose. We should never just go because it is the done thing. We should have a clear reason for attending, with clear aims and objectives, ways to measure effectiveness/impact & return on investment, and vitally methods to illustrate whether you should attend the next one.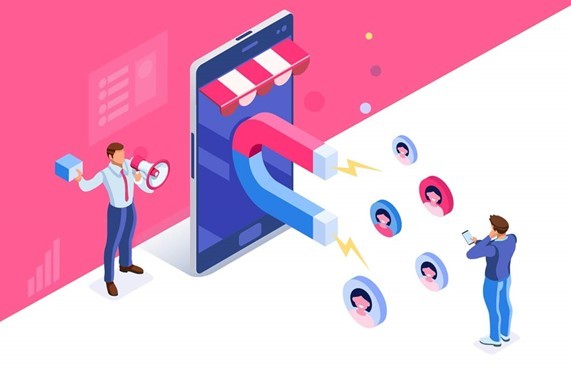 Illustrating ROI in 2022
Back in the day, the event's success was based on the number of business cards you collected during the exhibition or the number of information packs you gave out. This still rings true nowadays but with the use of technology, such as our Lead Capture app you can instantly collect and collate leads, add them to your CRM (Customer Relationship Management) system and send them a marketing message with marketing collateral – all within seconds of scanning their business card on the stand. This provides you with an instant way of illustrating lead generation and with the Gather Portal (an easy-to-use dashboard jam-packed full of data and metrics) you can quickly assess the success of a particular event and show this to your senior team - winning some usually much-needed marketing brownie points as a result.
Make one element of your marketing mix seamless and pain-free and discover how we can make your life much easier. Click here to find out more about our lead capture app, where you can book a demo or request a free trial, or just contact us for a chat where we can advise you on the best package to meet your event measurement needs – we have different packages to suit all budgets be it a one-off event or a series of events, rest assured you will be in safe hands.
Do not just take our word for it, here is what one customer had to say about Gather:
Great data capture tool - Gather software allows our field teams to easily capture and record leads in the field and email literature in seconds. Data then uploads smoothly into our marketing software and SFDC, allowing for quick action by our field teams. Gather has helped streamline our field and marketing teams and will continue to do so in the future as we identify more use cases. Additionally, it has been a pleasure to work with the team at Gather! Their positive, can-do attitude, and willingness to accommodate our business needs has made working with Gather an enjoyable and successful experience.
Take the first step towards valuable data
With our Data Capture app and Data services team on offer we provide all the tools necessary to unlock the value in your customer data
Stay up to date with Gather