Gather MD Hugo Spalding hosted a roundtable at the Growing Business Summit 2019. Meeting with a diverse range of businesses and professionals we discussed the common problems businesses of all sizes and stages of growth have with data – and how to solve them.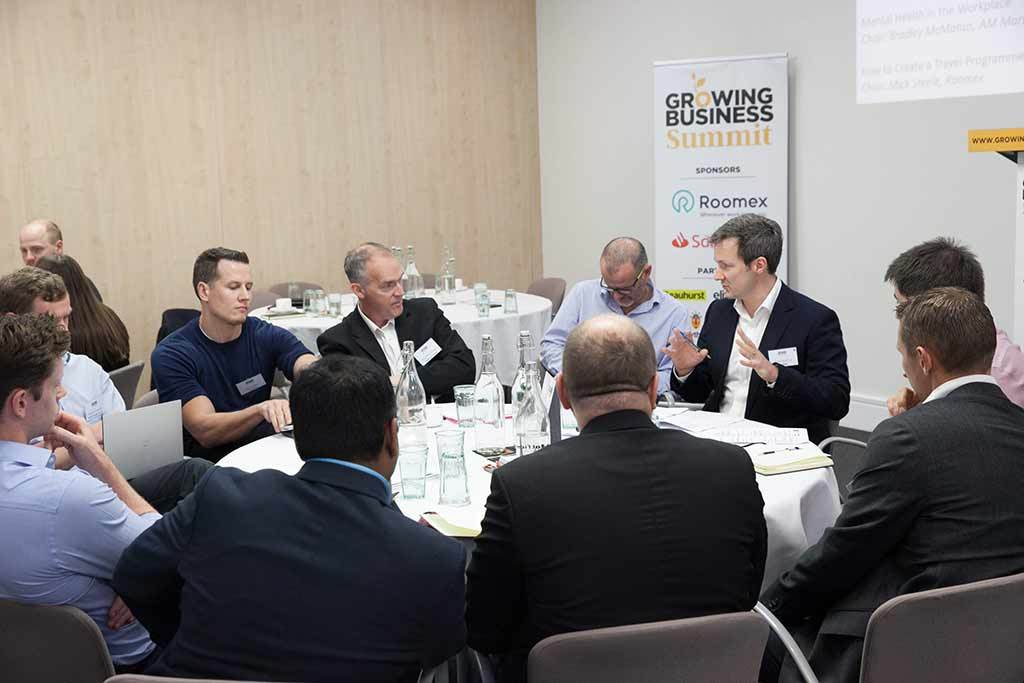 Showcasing perspectives
Working in data daily across various industry types and applications for uses, it was great to get perspectives from start-ups just starting to collect or put their data to use. To Established brands looking to get the most out of their customer data.
Having attendees from different industries/ businesses meant the way they treat data was completely different from one another. But more importantly, the way they defined "value" was completely different from one another.
Some of the top questions which came up include:
The fear of starting to collect and implement data and not knowing where to start
How to use data as a supporting element to marketing strategy to understand your customer
Separating fad and nice-to-have data strategies from what's best for your brand
Mastering cross-channel use of data from email campaigns to social
Using forgotten data like date and time of conversion, to better understand your customer
Understanding when to use incentives for data capture
How can reliable data be purchased for marketing in a post GDPR era
With all these diverse topics to cover in just 40 minutes, we couldn't help but feel like providing more insight here would be helpful to even more people.
We will cover these topics in more detail in the coming weeks but wanted to provide a one size fits all approach to getting your data strategy off the ground.
Diverse Needs, A Consistent Approach
Whatever your business requirements and customers may look like, there are fundamental questions that you need to ask yourself to form your data strategy, such as;
When do you need a CRM?
If you are a business that deals with a customer base, then chances are you need a CRM. With a CRM all the data you need to generate new leads and nurture the deals you've already closed can be accessed in one place.
In fact, very early on we determined that everyone in attendance had some sort of CRM integrated into their business. However, only around half of the table had marketing automated systems on top of a CRM.
Unsurprisingly, only 16% had their CRM systems and customer-facing platforms integrated. Which leaves so much downtime between getting an enquiry and acting on it which in turn affects the success of conversion with that enquiry and customer perception of your brand.
Automated systems allow your company to make that first contact with the customer in a timeframe that maximises the opportunity for the relationship to flourish.
With a CRM the stresses of GDPR compliance are much more manageable. Having one place where your data is; stored, managed and accessed makes keeping it secure a lot simpler.
The core values of both GDPR and CRMs are built around establishing a deeper level of trust and loyalty. With new and existing customers through the professional handling of personal customer data.
What data should you collect?
When you start collecting data, it can be all too tempting to get every last piece of data from your leads or customers, but there are a number of considerations:
The more data you ask for, the less likely people are to fill it out. More form fields = more friction in the user experience, so be sure you're only asking for the essentials.
Do you have the ability to store the data? If you don't have the right fields in your CRM, should you be collecting it? And where would you safely store this data in an organised and accessible format to put it to use?
What do you want to do with your data? Different businesses have different goals if you want to grow your email list, just getting email addresses from customers will make this process a lot quicker. Setting a clear strategy for database marketing will help define what you need to collect.
Is your data ready to use?
Maybe you've just bought some data, maybe you're just starting to use your database now for direct mail and email marketing campaigns or maybe you're taking data you used for one purpose and changing it
How clean is your list? When was the last time you cleansed your data of inactive or incorrect data?
Are there duplicates? If some contacts are listed twice then you're wasting your marketing budget by doubling up – or worse, irritating your customers with a poor user experience.
Is it GDPR compliant? Bought lists, lists collected for one purpose or lists that have been left dormant since before May 2018 may not be GDPR compliant. Make sure you check to avoid a fine.
Growing Business Summit recap
We were extremely happy to be a part of this year's Growing Business Summit. Meeting a host of interesting people from all backgrounds and being given a platform in which we could showcase their perspectives was a great experience.
Join our mailing list or keep an eye on our blog as we go more in-depth with these topics, or get in touch with us to see how we can help with your data strategy.
Take the first step towards valuable data
With our Data Capture app and Data services team on offer we provide all the tools necessary to unlock the value in your customer data
Stay up to date with Gather