With what has seemed like an eternity of solitude and stagnation, live events are finally back and 2022 looks to be the big bang we're all hoping for. A report from EventMB shows that the general public is eager and feel safe to attend live events in 2022. With only 14% of respondents reported that they would not feel comfortable attending a live event when surveyed in Q3 of 2021.
Hybrid is here to stay
Event planners are taking full advantage, with 78% currently planning in-person events for 2022. Although this is the kind of attitude we have been waiting for in the events industry there is a key factor that has forever changed how event planners will organise their events, and that is hybrid.
Although an awkward solution to the sudden restrictions placed on us through lockdown, virtual events have come a long way in their brief application to the industry. To the point now where there are clear benefits to incorporating virtual aspects in your live events, which include:
Clearer event insights
With events being forced to move online in the last 18 months organisers shifted their attention to data as they had clear understandings as to how their content was being consumed in more detail than ever before. This has become a staple with stakeholders as you could easily demonstrate the success and KPI's this knowledge generated.
Broader audiences
Giving attendees the option to attend in person or online means a lot more people can get involved. No longer are you restricted and only catering towards those attendees who live close by or have the luxury to travel, the possibilities for a much broader audience benefit not only organisers but exhibitors too. With an almost limitless capacity including online, events can have a far greater reach and impact than ever before.
Opportunity
With a hybrid event, organisers and exhibitors can create lasting experiences through multiple channels. The online aspects of hybrid events are also immune to any changing health guidelines from the venue of government bodies. This makes events a lot more agile, especially with how unpredictable we know things can get.
Despite the return to in-person experiences, two-thirds of organizers say they will be planning a hybrid event and 64% will continue to use virtual aspects at their live events to maintain these benefits.
The rise of micro and localised events
With the setbacks of the last 18 months, we do expect a boom of in-person events for 2022 however, things might not return exactly how we remember them. There is an extremely high chance that 2022 ushers in the year of micro-events.
After the events industry experienced $30 billion in losses during the initial stages of the pandemic and event professionals not having a previous year's data to go on, they may find it hard to get the funds required for large-scale events. This is where micro-events come into play as they pose a much smaller financial risk for event organisers.
Although this isn't the only factor we see playing a part in the rise of micro-events. These smaller-scale events offer the opportunity for less established organisers to put on their own self-managed events, meaning the scope of events we are likely to see in the next year will grow considerably.
People's attitudes have changed a lot since lockdown and the benefits micro-events offer may just perfectly play into this zeitgeist shift.
Carbon conscious
More than ever before people are aware of their carbon footprint and the impact of their actions on the environment. This means that people are less willing to make unnecessary travel plans so event organisers will need to create more localised events that cater for the attendees that do not necessarily live in proximity to the big event venues.
Health & safety
The pandemic highlighted a number of health and safety issues that we were previously quite complacent about, with micro-events a reduction in attendance numbers will mean that any social distancing measures in place will be much more manageable for people to follow and for organisers to enforce.
Intimate connections
Smaller events allow attendees to network and nurture stronger connections. By having fewer people in attendance, you open up the number of opportunities for your guests to network on a more personal level. Attendees will feel more like a part of the event rather than just another number. Micro-events are also a great way for organisers to meet their attendees where they are and provide more flexibility for people to attend the event.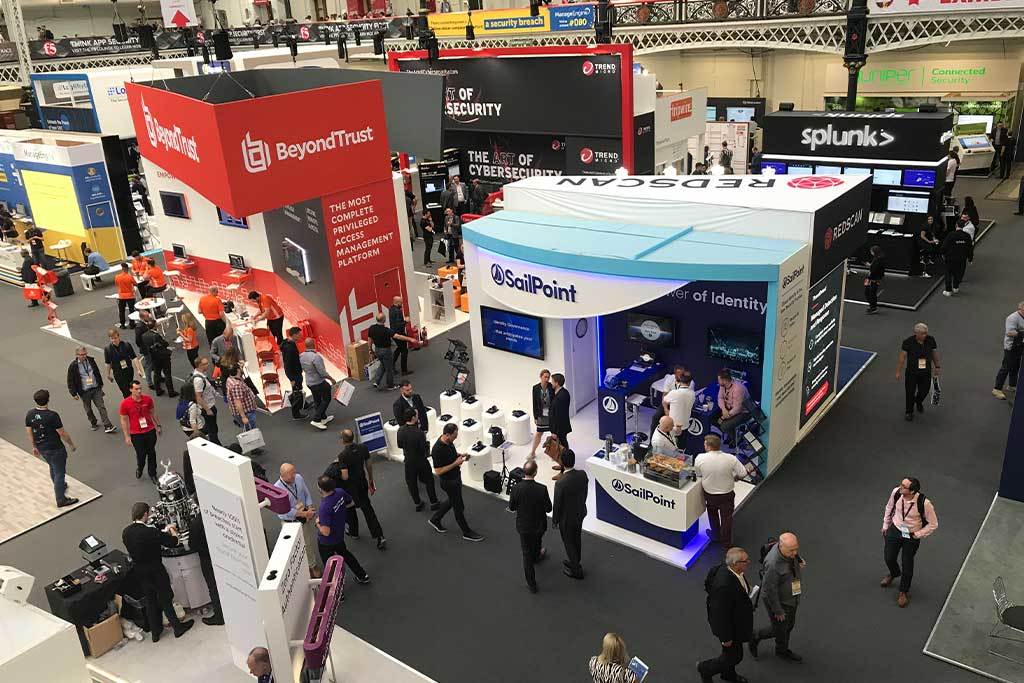 All in-one-event solutions
With events becoming more open to organisers, exhibitors, and attendees through the previous two trends I have mentioned, event platforms that bridge the gap of the whole event journey from pre-event to post-event will become a necessity for practicality.
Attendees and exhibitors need to feel consistency throughout their event experience. By having a solution that encompasses the entire event organisers can easily maintain this under one platform, this will be crucial for 2022 as we see a rise in more self-managed events and the desire for attendees to go out and experience live events is at an all-time high.
An all-in-one event solution should cover:
event registration set up process and emails
event ticketing and badges
exhibitor data capture
post lead capture emails
Future-proofing your event
An all-in-one event solution is about investing in the future of events, organisers should be sourcing solutions that can evolve with your events strategy and integrate with existing solutions to cover all bases when planning your event.
Save on time and resources
By having everything under one platform organisers will see a huge spike in efficiency, having all your exhibitors using the same data capture platform not only creates a holistic experience for your attendees but makes your job that much easier.
2022 is our comeback year
All signs point to 2022 being exactly the kind of year we want and need it to be, but it does not stop there. It's down to all of us in the industry to come back with a bang, reminding people of just what it is they've missed out on these last 18 months.
Now is our time to capitalise on these trends and adapt to the new landscape we find ourselves in. Take a look at our event solutions for data capture, event registration or our all-in-one event solution to help you get the most out of an exciting year ahead.
Take the first step towards valuable data
With our Data Capture app and Data services team on offer we provide all the tools necessary to unlock the value in your customer data
Stay up to date with Gather