The COVID-19 pandemic has shone a light on the areas that we as a society need to focus on to help prevent something like this from impacting us so severely in the future.
Care homes and other front-line industries are conscious they have to take initiative with the governments concerns elsewhere.
Constructing your own preventative processes needs to take priority. When it comes to disease and infection, establishing an early warning system as part of your processes is more valuable now than ever.
What is an early warning system?
An early warning system in care homes monitors signs of infectious disease and highlights warning areas in order to stop outbreaks before they escalate. Collecting data on the number of residents displaying symptoms such as pyrexia, diarrhoea, vomiting, chest infections, flu and/or cold, persistent cough, urinary tract infection.

Data on the above symptoms is fed into a dashboard where the data is compared against your previous performance as well as other care homes anonymously. Any signs that symptom counts are growing, is displayed easily in a traffic light warning system, enabling Care Home Managers to act fast to quell outbreaks.
An early warning system, could help you identify and act on an outbreak of COVID-19 as well as many other infectious diseases. But to get the most out of software like this, you need to empower your care staff to use it.
Adoption & Usage
It's important to understand humans are creatures of habit, meaning it can often be quite challenging for someone to alter their daily work processes. This is especially true for already busy care staff.

After speaking with a number of care home and their managers, the first hurdle we have found usually occurs around 2-3 weeks in. After the initial 'honeymoon period' with a shiny new piece of tech wears off, users can start to feel like "what's the point?"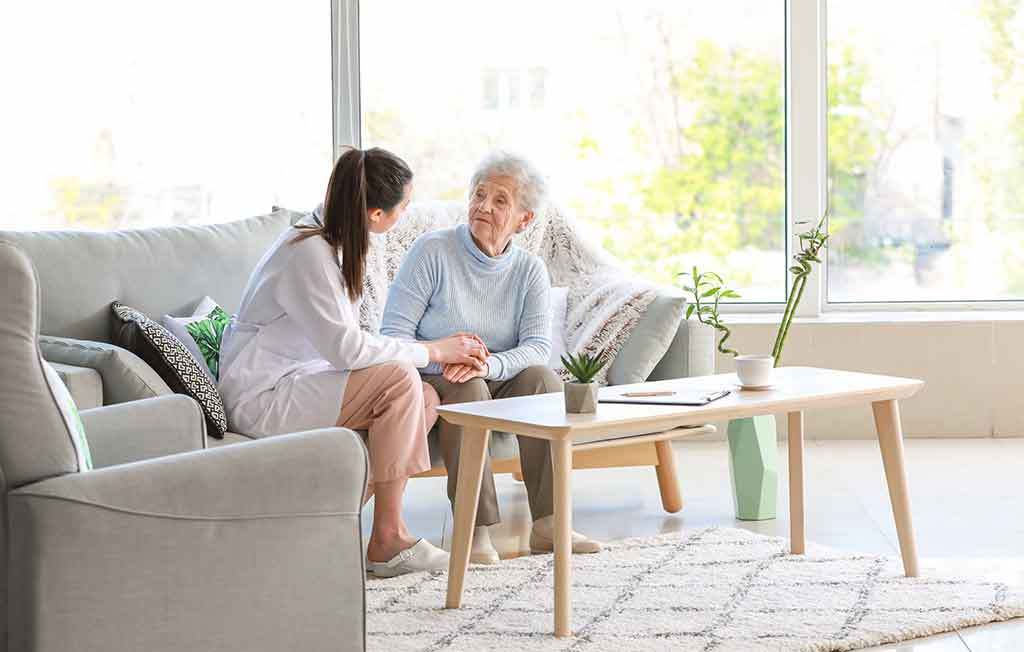 It's tackling this issue that decides whether or not your early warning system will be successful or not.
With an early warning system for front-line workers, getting past the first month period is vital because this is when you've collected enough data to find real meaning.
The true value of 30 days of data
Any software which analyses data becomes more useful as more data is input. For an early warning system, when you have 30 days' worth of data, trends and patterns start to become a lot clearer.
This can only be done once a breadth of data has been entered, allowing the software to centralise crucial symptom data, providing comparative, current, historic and geographic data.
With one month of data under any Care Home Manager's belt, you can easily distinguish when something unfavourable is occurring in your homes. This allows you and your staff to act much quicker whilst using less staff time, so care homes can run much more efficiently and successfully, whilst complementing internal procedures and reporting lines.
With this in mind it's important to reassure your staff about the benefits and potential lives they can save whilst using a piece of early warning software.
This software is simple to use, taking 30 seconds a day, and when used consistently will ultimately ease the burden of care on front-line workers by helping to control the spread of diseases.
Being able to react quickly and control outbreaks will help your care home provide excellent care and assist in creating a safer environment for residents and staff.
Finding the right software for you
User software adoption has to be a somewhat collaborative process. Finding a solution that is the least intrusive on your front-line workers day-to-day roles is crucial for allowing the process to be as smooth as possible.
Entering data into a form should require as little time and training as possible so finding solutions on a familiar piece of tech i.e smartphone / tablet device is ideal.
Here at Gather we have seen the struggle care homes have gone through to react to increased pressure from infectious disease. Which is why we sculpted a piece of early warning software, specifically designed for care homes, by care homes.
Speaking with leading health care experts and working first hand with care homes from all over the country, we have crafted a custom early warning solution that can be picked up and used to help any care home notice the signs of an outbreak before they spin out of control.
If you're interested in a free trial of Gather Care get in contact today.
Take the first step towards valuable data
With our Data Capture app and Data services team on offer we provide all the tools necessary to unlock the value in your customer data
Stay up to date with Gather