The structure of our population is changing we are starting to see an increase in the number of people aged 65 and over. The Office of National Statistics latest projection shows (as of Nov, 2020) that "in 50 years there are likely to be an additional 8.6 million people aged 65 years and over, a population roughly the size of London."
However, this isn't an issue only isolated to our own shores here in the UK, the 'ageing population' as it's been coined is a global phenomenon. The populations of more developed countries seemed to have aged at a quicker pace and there are two main factors as to why this has occurred.
"In 2015, there were around 901 million people aged 60 years and over worldwide, representing 12.3% of the global population. By 2030, this will have increased to 1.4 billion or 16.4% and by 2050, it will have increased to 2.1 billion or 21.3% of the global population."
Advancements in health and medicine have allowed average life expectancy to rise among both men and woman, leading people to live longer and happier lives. Whilst the second factor has been the overall decrease in fertility. People are having fewer children and much later on in life than previous generations.
Is the UK prepared for an ageing population?
The long-term care (LTC) system we have here in the UK operates with a 'staggered' approach, providing care at different stages of life for the elderly. Whilst the direct medical services are provided by the NHS any LTC is the responsibility of local authorities who assess the needs of elderly dependents and provide benefits, funded by national and local taxes.
"Most of these benefits pay for care from private providers, who account for 78 per cent of institutional care and nearly 90 per cent of home care."
However, the distribution of funds towards care has to be allocated by meeting specific criteria that often leaves confusion as to who receives funding or not. Local LTC benefits are only awarded to those with high levels of dependency and limited financial resources.
Singapore and Japan
Singapore and Japan have the highest amount of populations aged 65 and over and therefore have been dealing with the ageing population a lot longer than most other countries.
By implementing a number of strategies aimed at the welfare of their older populations their governments have invested significantly in life-long learning initiatives. This helps to boost society's human capital potential as well as to promote personal development and social integration for the older populous.
"Singapore began laying foundations for population ageing in the 1980s, with stakeholders working together to develop policies and strategies in domains such as health and wellness, retirement adequacy, life-long learning and employment"
In 2000 Japan introduced long term care insurance (LTCI) designed to provide care for all residents over the age of 65. The insurance is financed from premiums that are mandatory for all citizens aged 40 or above.
The system is one of the most comprehensive social care systems for the elderly in the world, built around the aim of reducing the burden of care for families.
In Japan, people above the age of 65 apply to their local government, and a complex test is done to assess their needs. A care manager advises on how these needs may best be met, based on the budget they're allocated and a knowledge of local service providers for (predominantly) community-based care.
Denmark and Sweden
In both Denmark and Sweden, the delivery of long-term care is primarily organised and funded through local municipalities, within a framework of national policies. Through substantial local tax rates, upwards of 30% Denmark and Sweden have the highest public expenditure on long term care (LTC) in Europe.
In Denmark care providers, escalating services and speciality care are managed and provided when needed. Every Danish citizen over the age of 75 receives two preventive visits per year from a local case manager, who evaluates their needs, and plans for independent living.
In Sweden, 280 municipalities coordinate elderly care services, including institutional care, social care, and home nursing, following individual care plans, while the county councils collaborate in the provision of additional healthcare services.
Through these local systems, a higher percentage of those over 65 receive care in Denmark and Sweden than in almost any other European country.
Although these LTC systems have performed well so far for Denmark and Sweden, there are concerns that this model may struggle with the ageing population phenomenon, Sweden already has the highest proportion of over 80s in Europe and that is predicted to grow from 30% to 45% by 2060.
Italy and Spain
Italy and Spain are two EU countries that have had to deal with significant financial challenges and are also projected to experience some of the most significant elder care burdens in Europe over the next 50 years.
Both countries have tried implementing national programmes to address these needs, but unlike Denmark and Sweden have a lack of overall public funding to help implement these programmes effectively. This has led to a reliance on cash benefits, family care and migrant care, with significant regional disparities in coverage.
The LTC expenditure in these countries, which is set aside for anyone with a disability, sees 75% of this spending go to elderly dependants. This along with the responsibility of direct health services falling on local authorities has caused a huge disparity amongst who is receiving care.
In those regions where public, formal LTC falls short, dependents often rely on:
Family care
Inexpensive migrant workers
Or receive no care at all
In Spain, the majority of residential care centres are located in just four regions, and regional home care coverage ratios vary from as low as 1.7% to as high as 9.9%.
Italy and Spain are among the European countries projected to be hit by the highest increase in elderly populations. By 2060, the amount of the population aged 80 and over is projected to more than double in both countries. Rising to 13% in Italy and 15% in Spain.
Prioritising eldercare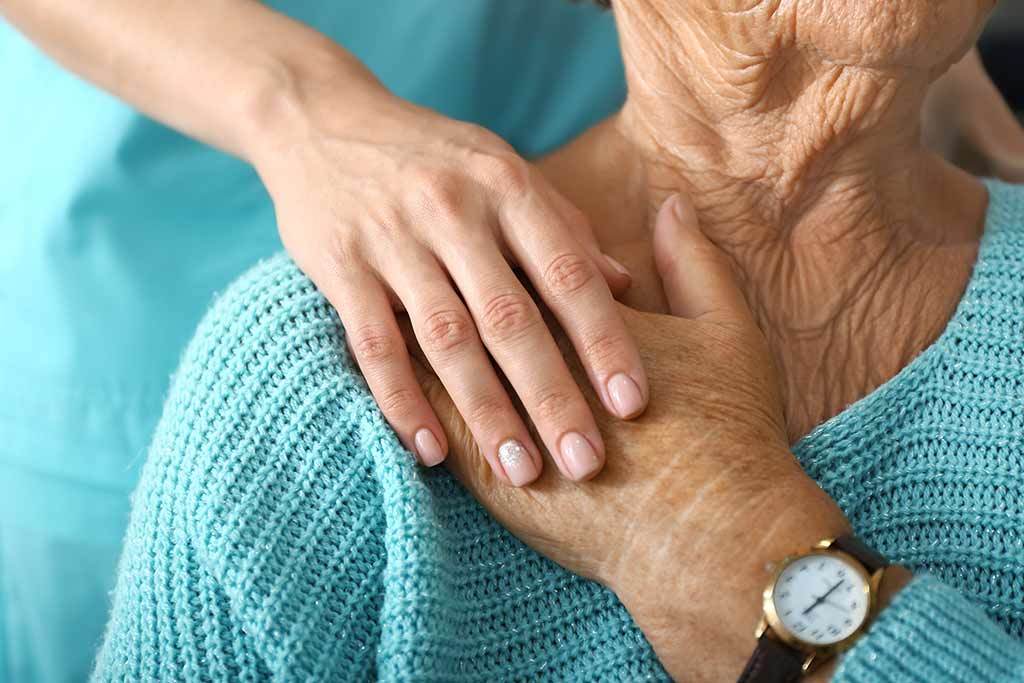 The beautiful thing about the ageing population phenomenon is that it seems to be quite universal, especially amongst western and more developed countries. This means that we all need to start prioritising how we care for our elderly populations.
Above we've looked at several different countries and how their LTCs stack up against each other and there seem to be a lot of good ideas floating around but the main takeaway is that we can and should be doing more.
As the aging population grows, the digitisation and data-centricity of our care homes will play a huge part in the future success of LTCs, it is up to the care managers to make the decisions that will lay the foundation for government sponsorship. Start by sourcing your own software to help drive your homes in the direction of digitisation and data-centricity.
If you'd like to read more on the subject then check out our blog on new and innovative care home technology.
Take the first step towards valuable data
With our Data Capture app and Data services team on offer we provide all the tools necessary to unlock the value in your customer data
Stay up to date with Gather