The Challenge
10x Genomics is a US biotechnology company specialising in manufacturing of technology for clinical research. The brand had a need for a data capture solution for use at specialist medical conferences and exhibitions globally. They needed to capture better quality data and create a faster process to get this data into CRM.
Due to the nature of the industry, a single lead could be very valuable, therefore 10x Genomics needed a solution that would create as little friction as possible in data capture, intelligently linking to CRM systems and enabling fast, personalised lead follow up.
The Results
Data collected from 50+ campaigns in less than a year
Post lead capture emails delivered within 1 hour of data capture (with WIFI connection)
Data automatically integrated to Pardot within 1 hour of collection, with no admin (with WIFI connection)
Post lead emails included personalisation by interest, first name and sales person who spoke with the lead and collected the data
Data compartmentalised across 3 global regions
Capturing any new customer engagement from multiple sources including prospective halo users
Data collected in multiple languages across EMEA, APAC, AMR
430+ leads collected
The Journey
Gather created two bespoke forms in the fully branded 10x Genomics app, accessible on Apple and Android tablet and mobile devices.
One form was created specifically for new lead data capture, this allowed the 10x Genomics sales team to record multiple areas of interest from customers. Through conditional formatting of different form fields, 10x Genomics' customers were able to identify and elaborate on their specialist areas of interest for follow up.
After collecting these areas of interest from customers the data capture process was set up to automate a post-lead email, immediately delivering the PDF brochures of products which customers had expressed an interest in. Reducing this lead time and increasing the personalised element of post-event marketing campaigns was successful in increasing event ROI and lead conversion rate.
The 10x Genomics team could access current client or lead information from their Pardot and Salesforce CRM system with Gather's pull integration. Pulling existing contact information into the Gather data capture app allowed 10x Genomics customers to save time, add more depth and quality to the data and to facilitate upsells and cross sells. Crucially pulling CRM data down to the app helped avoid creating duplicate leads.
Knowing event attendees ahead of time, 10x Genomics could pull a guest list down to a device which is then taken offline, the customer records could then be enriched and updated offline before syncing back up to the portal and pushing to 10x Genomics' CRM system. This sync was customised to suit the 10x Genomics team.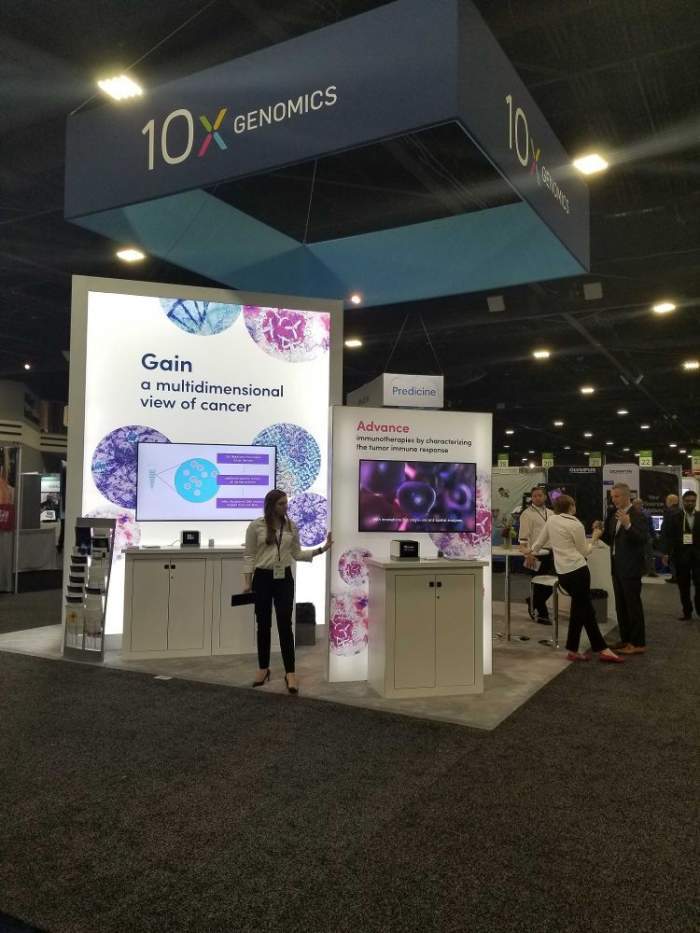 See how we can help save time and drive results for your brand.